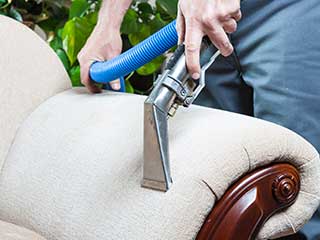 When you are planning on doing house cleaning, don't exclude your sofas. Couch sanitizing is far more important than you would ever imagine since it's the best and most favorable sitting area of all members of the family including your pets. It might seem clean with naked eyes but if you could see through a microscope, you would discover many unfriendly creatures and too much dirt hiding among cushions, in the crevices and down deep in the cracks of the two corners.
Any contact with these contaminated areas will just make you sick since dog and cat hair will make you allergic and if you are predisposed to allergies, they will make you sneeze constantly or induce severe breathing problems. Don't forget that kids are far more sensitive than adults and they will react faster to dirty and contaminated areas or harmful particles or they will grow being allergic.
Get Ready for Sofa Cleaning
Sofa washing will be much easier if you have removable covers, which can be washed in the washing machine but then again stains must be treated as soon as possible. Stains whether they come from pet urine or food will penetrate the fabric easily and contaminate the cushion, too. There are many products on the market but you should make sure to get ecological ones, which won't harm your health. Chemicals will have terrible results to your respiratory system and may cause skin infections. If you want some real ecological detergents, make some of your own using natural ingredients at home. Vinegar is recommended for carpet washing as well as for most sofa fabrics and will also remove bad smells.
When you are choosing products, make sure they are appropriate for the sofa textiles. You will need different products for microfiber couch washing and only a wet sponge for leather materials. You should vacuum well before you wash the fabrics focusing at the darkest parts and under the cushions. As for the frequency of the cleaning process, it would entirely depend on your habits. If you eat pizza every night on the sofa, it is expected that you repeat the same cleaning methods every week.