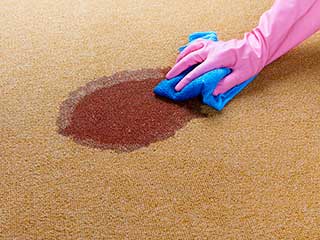 You've just finished hosting a wonderful party and the guests can't stop raving about the good time they've had. After it's all done and dusted there is plenty of cleaning to do and spills and stains on the carpet are mostly unavoidable. You don't need a professional to do the cleaning most of the time, however, Carpet Cleaning Pasadena recommend that timely action will go a long way in preventing stains on the carpet. Here are a few handy tips you can use –
Always be prepared with the right tools that come to the rescue in case of accidents. Stock up on dry cleaning solutions, surgical spirits, and vinegar, ammonia or detergent solutions.
Stain removal is tricky at times. Before using any solution or detergent, it's better to test them on a small area on the carpet which is not easily noticeable.
Start working from the outside of the stain and move slowly inside as this helps to avoid the stain spreading further.
In case of alcohol or other beverage spills, use a detergent vinegar solution and blot with a clean, dry cloth.
Solid stains like chewing gum, oil or shoe polish are hard to deal with. Start off by scraping with a blunt knife before using any cleaning solution.
Chocolate, ice cream or soft drink stains can be treated in a similar manner but use an ammonia solution following a mild detergent solution as it works better.
The final rinse is always important. One part white vinegar and four parts water should do the trick. Spray and blot the stained area, spread an absorbent cloth, place a weight on top and leave it there for some time. Repeat this action if necessary.
The faster you deal with it, the better your chances of easy carpet stain removal, So start acting quickly and help save the carpet.